Product Description
TraderAgent.
v2.6.0.364
Seller
TraderAgent
Professional Trade Assistant Tool for MetaTrader 4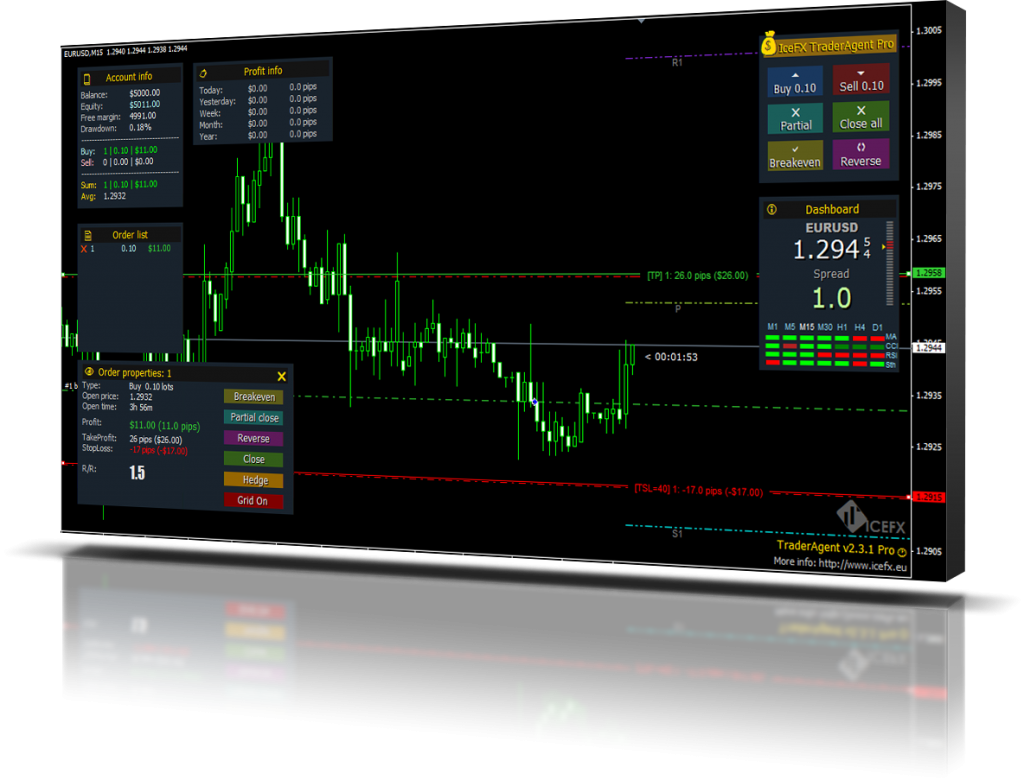 TraderAgent is the ultimate forex Trader's assistant. This is not an automatic trading robot (EA) and it doesn't take decisions or opens position, but it helps your professional work when you trading manual. All important information is displayed on the chart, so you only need to open the position, with just one click. Managing the opened position is just as easy as it could be: with your mouse or pointing device, you can easily adjust the stoploss (SL) and Take Profit (TP) levels with drag-and-drop method. After that TraderAgent will work for you as a position management solution.
In contrast to most of the available programs in this kind TraderAgent can help you manage trading risk. You just only have to determine the maximum risk per position, and TraderAgent will automatically calculate the amount of trade (Lots) on every new position.
With its user-friendly graphical interface, anyone could quickly learn how to use TraderAgent successfully during daytrade.